What Our Patients Are Saying!
Don Wilson, DDS, MSD
13 reviews
Rebecca L.
I've taken my daughter to see Dr. Don for a year now. Today she got the brace off and her underbite has been corrected nicely! It's nice to see her...
Read More »
Mike K.
From the time our daughter was an infant, we knew she'd eventually need braces. Tiny mouths and big teeth are never a good combination. When the time...
Read More »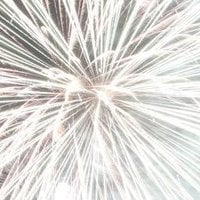 D H.
We came to Dr. Wilson and were immediately impressed with his enthusiasm and energy. You can tell he loves his profession and making smiles beautiful. I...
Read More »
Digital X-rays
---
Digital X-ray machines more accurately diagnose your or your child's orthodontic condition. They offer many advantages in detecting and treating orthodontic problems with significantly less radiation, and are just one of the ways in which computer technology is advancing orthodontic treatment.
Dr. Don uses a state-of-the-art X-ray machine that provides:
Less radiation exposure for our patients
Quicker, more efficient record taking during appointments
Improved diagnostic and analysis capacity
Advanced image manipulation and computer enhancement
Increased enlargement capabilities
Easier exchange of records for treatment coordination with other dental professionals
Less environmental impact (No chemicals or film to dispose, less paper used)
The greatest benefit of digital X-rays is that Dr. Don can use computer enhancement to make the images larger and clearer, and he can also modify the contrast in order to better study specific areas.
This means he can more accurately diagnose your or your child's orthodontic condition and create the customized treatment plan required to correct the problem. He will also be able to better illustrate the condition and treatment plan so that you will understand every step of your or your child's orthodontic journey.
Take a look at the images below. The top image (shown below) was taken of a 7-year-old child with a conventional film X-ray machine. Something looked suspicious to Dr. Don, so he took his own digital X-ray to allow for computer enhancement.
The bottom image is Dr. Don's digital X-ray. You can see clearly the extra tooth that Dr. Don was able to diagnose and treat at an early age with no complications. This is just one example of how technology can improve Dr. Don's ability to recognize problems at a young age, and why all children should be seen by an orthodontist at age 7.