What Our Patients Are Saying!
Don Wilson, DDS, MSD
62 reviews
Leyla M.
Dr. Wilson and his colleagues make going to the orthodontist seem like a good time, while taking good care of your orthodontics needs.
Dr. Wilson makes an...
Read More »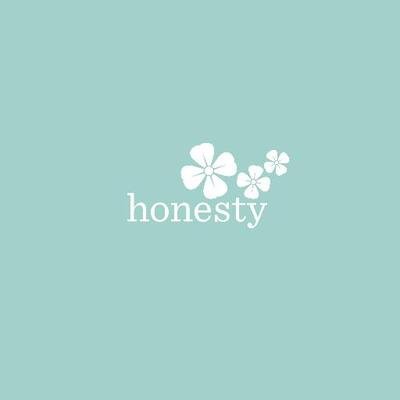 Sim D.
I have been going to Dr. Don for the past 2 years and he has done an amazing job on my teeth. He is a fabulous doctor and has a very welcoming and friendly...
Read More »
Marilyn P.
Marilyn P.
DR. DON WILSON, took care of my granddaughter's teeth. Each time she left his office she was given wonderful gifts such as water bottles,...
Read More »
Smile For a Lifetime Foundation
---
Who We Are:
Smile for a Lifetime Foundation is a charitable non-profit organization that provides orthodontic care to individuals who may not have the opportunity to acquire assistance. Launched in 2008, Smile for a Lifetime Foundation aims to reach individuals with financial challenges, special situations, and orthodontic needs. The Foundation sponsors the orthodontic care of hundreds of patients each year. Smile for a Lifetime Foundation has participating orthodontists throughout the US. Each chapter has its own local Board of Directors who chooses patients to be treated by the Foundation.
---
---
Who Qualifies:
Applicant must…
Reside in Novato or San Rafael
Be between the ages of 10 – 21*
Be experiencing a financial hardship (If chosen, proof of income or financial hardship will be required prior to treatment: W-2, Income tax return, SSI award letter, TANF grant letter, etc.)
Have "good" dental hygiene practices and a dental hygiene check-up in the past 6 months
Have a functional and/or aesthetic need for braces
Currently be enrolled in school (if age appropriate for K-12th grade)
Demonstrate a positive attitude
Follow and abide by treatment plan set forth by Dr. Don Wilson and the contract attached
Demonstrate a willingness to get involved in the community through extracurricular activities and/or volunteer service
Have positive letters of recommendation from at least two community leaders and/or teachers
*The board may consider exceptions under the "special circumstances" clause. Please speak with a S4L representative for more information.
*Please do not schedule an exam prior to the application deadline since an exam will be part of the selection process if you are chosen to proceed to that phase.
---
Our Mission:
Our mission at Smile for a Lifetime is to create self confidence, inspire hope, and change the lives of children in our community with the gift of a smile.
---
Our Doctor:
Dr. Don Wilson is the founder of the Novato/San Rafael Chapter of Smile for a Lifetime Foundation. He is an orthodontic specialist and practices in Novato, California. For more about Dr. Don, click here.
---
Our Board:
Our Board Members are as diverse as the communities we serve; however, leadership and passion for community improvements are characteristics they all share.
Charis Santillie – Board President Kaleidoscope
Nancy Rosell – Board Secretary Rosell Specialties
Nanci Turnbull – Board Treasurer Turnbull Advisors
Anjali Singh ASL Insurance Group, Inc.
Bill Hosking Benefield Realty
Dana Wieser Good Shepherd Lutheran School
Laura Trahan, MS, CCC-SLP Marin County Office of Education
Mahr Elder, DDS, MD Oral & Maxillofacial Surgeon
Mike Haas, CPA Haas & Reaney, LLP
Morgan Hoburg San Francisco Bar Pilot
Roger Vosburg Attorney at Law
Todd Farber ABC7
Chikara Motomura Motomura Media
Special thanks for services donated by: Dr. Mahr Elder, Oral & Maxillofacial Surgeon; Kim Vogee, Marin Orthodontics
---
Application Forms
Deadline to submit applications for orthodontic scholarships is May 1st
If your application is incomplete, it will NOT be considered in the selection process.
A local board of directors chooses the scholars, and the process is competitive. Scholarships are limited and based on financial need, orthodontic need, and a complete and accurate application. Selection is based on the information provided within the application packet (i.e. commentary, personal essay, character, and accompanying letters of recommendation, dental referral form, report card, photos), as well as in-person evaluation/screening appointments.