What Our Patients Are Saying!
Don Wilson, DDS, MSD
13 reviews
Rebecca L.
I've taken my daughter to see Dr. Don for a year now. Today she got the brace off and her underbite has been corrected nicely! It's nice to see her...
Read More »
Mike K.
From the time our daughter was an infant, we knew she'd eventually need braces. Tiny mouths and big teeth are never a good combination. When the time...
Read More »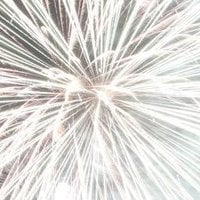 D H.
We came to Dr. Wilson and were immediately impressed with his enthusiasm and energy. You can tell he loves his profession and making smiles beautiful. I...
Read More »
Why Choose Us
---
All orthodontists attend two to three years of advanced specialty training to obtain their degrees in orthodontics. They are taught how to straighten crooked teeth, align crooked jaws, and improve a smile. But orthodontics is about more than just using braces to straighten your or your child's teeth.
Orthodontics is a science, but there's an artistic aspect, too. Dr. Don is a specialist in the scientific aspect of orthodontics, and also has the special intuitive sense that makes him a smile artist.
Please take a moment to check out Dr. Don's Smile Gallery to see some of his beautiful smiles.
---
Dr. Don's Top Ten
#1 Dr. Don Wilson is the founder of the Novato/San Rafael Chapter of Smile for a Lifetime Foundation. Each year we provide orthodontic treatment at no charge for children with financial challenges. Dr. Don creates self-confidence, inspires hope, and changes the lives of children in our community with the gift of a smile.
#2 We also actively support our community through
Auction item donations
School Fuel donations
Families in need
Team sponsorships
#3 Our office offers flexible hours, including evening appointments.
#4 Dr. Don is certified in leading edge technologies including Damon System® Braces, Invisalign® and Invisalign Teen® aligners, clear braces, and wires invented by NASA that shorten treatment time and increase patient comfort.
#5 Hospital-level sterilization is provided for your safety and health.
#6 Oral health is a priority—every patient receives an electric toothbrush, and patients only earn Tooth Tokens if they've properly brushed and flossed. Patients can cash in their Tooth Tokens for cool prizes, or they can donate to a charity.
#7 Your initial orthodontic consultation (exam including digital X-rays and photos) and check eruption appointments are complimentary.
#8 We want to work with your budget and offer very flexible payment plans…
Automatic monthly payment via your credit or debit card
In-office monthly financing with no interest
Payment in full bookkeeping discount
Family discount
Military discount
Special promotions
#9 Dr. Don loves to reward extra Tooth Tokens for patient accomplishments, including good grades, awards, and community service.
#10 Our friendly, comfortable atmosphere includes a game station in the reception area, movies playing over each chair, and daily entertainment from Dr. Don and his team. We don't just make you smile, we make you laugh!
---
Did You Know?
The American Association of Orthodontists recommends that children have an orthodontic evaluation at age 7 in order to assess and monitor bone development. Treatment at this early age may lessen the necessity to extract teeth during the teen years.
You don't need a dental referral to have an orthodontic consultation.
Braces aren't just for kids! One in five orthodontic patients is an adult.
Digital X-rays limit radiation exposure and reduce the need for harmful chemicals.
You'll receive friendly appointment reminders via email and text messages.
Dr. Don and many of his staff speak Spanish.
---
Call or e-mail us to schedule an appointment for a complimentary consultation. You'll enter smiling and leave laughing when you have an appointment with Dr. Don and his caring, fun loving team.